Tea Anyone?
This post is for Week 12 of the Gallery at the fantastic Sticky Fingers.
The topic this week is Self Portrait which has been chosen to redress the balance of so many pictures being taken by mums that there are few photos of this wonderful breed.
So, what to choose, what to choose? I'm an ex head teacher so it should show intelligence, candour, responsibility. I'm over 50 so it should show the maturity & wisdom I have gained over the years. There was only one picture that fitted & here it is:-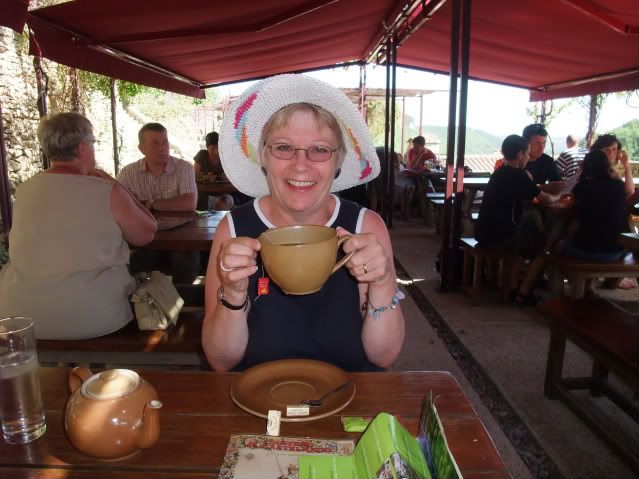 So, here you are & you've got :- tea, laughter, sun, warmth, silliness!