It's sport Jim but not as we know it!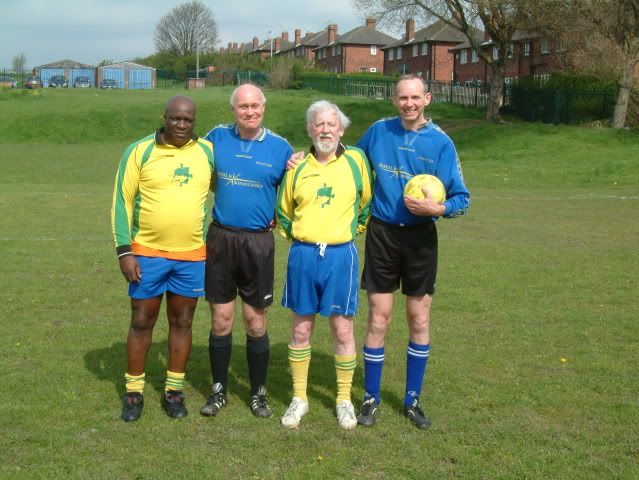 As usual, I shared the title of this week's Gallery with my darling OH.It is 'Men'. I wasn't  sure I could do anything but he suggested this picture. It  certainly meets the criteria but Beckham, Ronaldo, Drogba or Lampard they are not!
I've never liked this picture. For me it could have a subtitle of –the Good, the Bad, the Ugly & the Other One! It is very tempting to use all sorts of non-PC adjectives like: old, black, fat, thin, tall, grey, bald. Those of you who read my blog will have seen mention of this gathering 'The Fleet'.  It has happened every year for the past 30. This picture is 5 years old but I know a very similar one was taken a couple of weeks ago.
However, looking more closely at it, the words I would use include friendship, loyalty and respect. It shows that true sport has no boundaries of age, fitness or colour. Wouldn't it be great if all our sportsmen were able to demonstrate these same values?