Why the Irish vote was not a surprise to me
It is not often you know that you are living through the making of history. After all, that is for future generations when you are long gone. Even more amazing is when 'institutions' are affected in ways that will change them forever. Three such happenings have occurred in recent weeks & they all affect women & how they are considered.
Harvey
First, there was the sight of Harvey Weinstein being taken to court following hundreds of accusations about his behaviour against women over many years. Whatever the outcome of the trial, the 'Casting Couch' will never be the same again.
Meghan
Then, last week we had the royal wedding when a woman of colour joined one of the oldest institutions in the world, the royal family.  As we watched Meghan Markle wed Prince Harry & heard the rousing sermon from pastor Michael Curry, the first African-American to serve as presiding bishop of the predominantly white US Episcopal church, not only was it   like nothing ever heard in St Georges chapel before but we knew that things for the royals will never be the same again.
The vote
Finally, there was the overwhelming YES to the vote in the Republic of Ireland on the referendum to legalise abortion where previously the Eighth Amendment gave equal legal status to the lives of a foetus and the woman carrying it. Here in England many of us might be amazed that such laws still exist in a place so physically & culturally near us as in England, Scotland & Wales abortion on a number of grounds has been available since 1967.
But why was I sure the Irish would vote for an appeal?
On our recent visit to the Emerald Isle, we were in no doubt that the referendum was such a major event. When we have visited (this was our third in six years) there has been a 'voting' event of some sort going on, either local or national elections or like this time the referendum. Each time, a visitor is in no doubt that politics is important to the Irish. The lamp posts are full of posters & advertising, sometimes having opposing views on the same post! For this vote, some of the visuals were hard to look at but they emphasised the passion that had been stirred. The Yes posters, however, did seem to out-number the Nos.
We have made some very special friendships over the years & over dinner, the conversations included the vote. One 16 year old was adamant that his peers would be voting yes & he was clearly disappointed at not being old enough to put his mark on the ballot paper.
#hometovote
Another spoke of the pride she had in her daughter who would be returning home to make sure her voice was heard. There are strict residency laws governing who can/can't vote in a referendum. You have to be an Irish citizen, not just living in Ireland  & if you live outside Ireland, you only have a vote if has been for 18months or less. In addition, Ireland does not have a postal voting system like we have here in the UK. Hence, the reason so many Irish ex-pats travelled to #hometovote.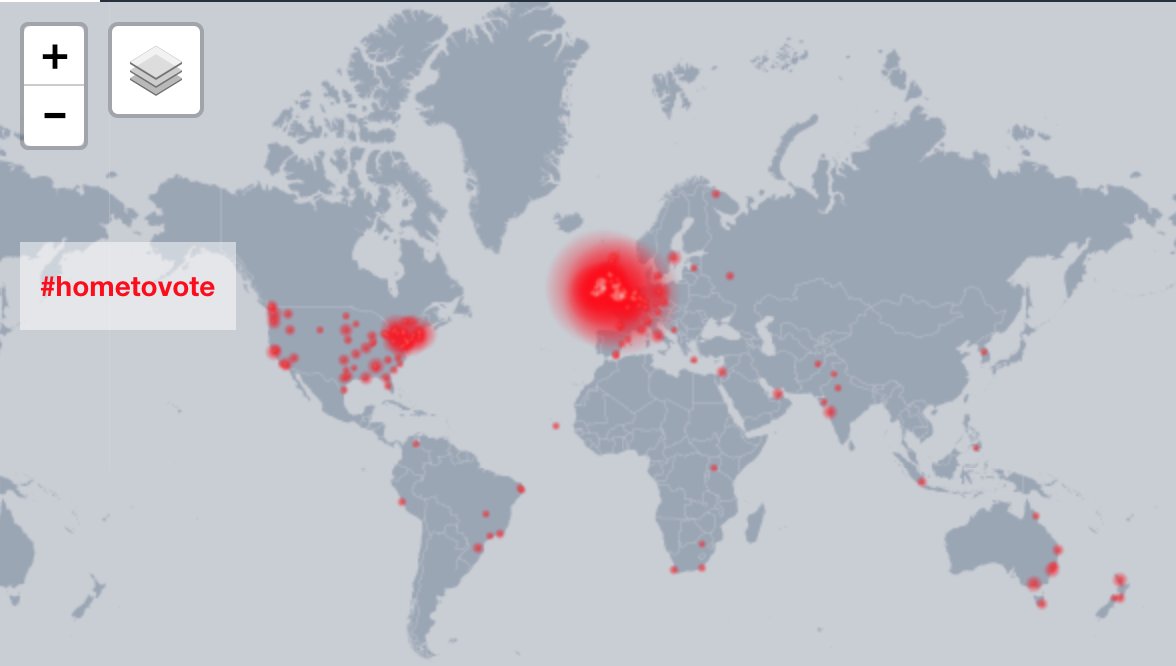 The future
Whatever your view of the issue, you cannot but admire how engaged the people of Ireland are when it comes to politics. They wear their hearts on their sleeves & with pride. Now for many, having achieved a solid yes, they will turn their efforts to Northern Ireland to try to bring about the same change.
When you stop to think about it, it is a historic time for change for women across miles, cultures & lives.
Let's embrace it!