RED!(Ouch!)
Dear Ms Matlock,
As you know I love joining in with your Alphabe-Thursday meme! This week is a bit different because we are going all colourful with the rainbow. This week it is RED.
You also know that I can be a little cheeky & 'off the wall' with my contributions!
I do hope you will not give me lines or put me into detention for my entry this week! As you can see, the picture shows a magazine that has been finished with. It has been thrown on the floor because
IT HAS BEEN READ!!
Yours faithfully,
Julia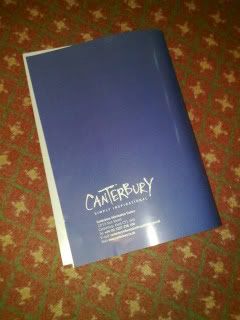 **************************
This post has been written for Alphabe_Thursday over at Jenny Matlock's blog. Do go & read the others there – now!